Welcome to the Wytheville Branch of AAUW
Below are some links for the Vision Newsletters as well as some other important events that are on the AAUW National website.
Election voting news!
Polls open from 6 am to 7 pm on November 3, 2020.
Tuesday, October 13, 2020: Last day to register to vote or change your voter registration information for this election.
Friday, October 23, 2020: Last day to request an absentee ballot to be mailed. Applications must be received in the Registrar's office by 4:30 pm.
Tuesday, November 3, 2020: Election day for all. Absentee voted ballots must be returned to the Registrar's office by 7 pm EST to be counted. Deadline for receipt of absentee ballot delivered in person. Deadline for postmark on absentee ballot submitted by mail.
Friday, November 6, 2020: Deadline for receipt of absentee ballot mailed to registrar.
In-person absentee voting: 245 S. 4th St. Wytheville, VA 24382
Monday-Friday, September 18-October 30, 2020: 8:30 am – 4:30 pm
Saturday, October 24, 2020: 8:30 am – 4:30 pm
Saturday, October 31, 2020: Last day to vote in an in-person absentee ballot at the Registrar's office.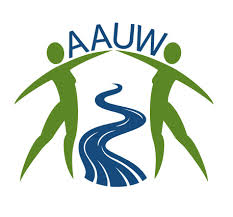 Lennon Counts, Registrar: 245 S. 4th St. Wytheville, VA 24382; telephone – 276-223-6038; fax – 276-223-6039; email: govote@wytheco.org; website: http://www.wytheco.org/index.php/departments/voter-registration
---
Fall Vision Newsletter. Lots of great news from the National Convention in San Diego last June as well as election results. Click on the link below to read the latest issue.
http://aauw-va.aauw.net/files/2012/11/Vision2015Fall-FinalWeb.pdf
---
Spring Visions Newsletter.
https://www.aauw.org/who-we-are/outlookmag/
---
A Message from Linda. Hallman, CAE
AAUW Chief Executive Officer
Women and girls should be better represented in STEM!
SPEAK UP AAUW
Please demonstrate your support for AAUW and our campaign to promote STEM education and careers for girls and young women around the nation. Your positive feedback will greatly aid AAUW's efforts.
Women have been underrepresented in science, technology, engineering, and math (STEM) fields for far too long.
That's why AAUW is leveling the playing field by helping girls break through the barriers that stand in their way. Every year, we reach out to thousands of girls to encourage their enthusiasm. Our local branch sponsors a STEM event every year in the fall or spring for young female students in  middle-school.
JUNE
June                      Women in Science and Technology Month
June 10                 Equal Pay Act Anniversary
June 11                 Jeannette Rankin birthday
June 14                 White House United State of Women Summit in Washington D.C.
June 19                 Father's Day
June 20                 World Refugee Day
June 23                 Title IX Anniversary
June 23                 Book discussion with the author of Charity and Sylvia: A Same-Sex Marriage in Early America
July
July 1                     Fellowships and Grants 2016-2017 online directory opens
July 19-20            Anniversary of the Seneca Falls, First Women's Rights Convention
July 28                   Book discussion with the author of Soldier Girls: The Battles of Three Women at Home and at War
Juley 31                                Marion Talbot's birthday
August
August 14            Social Security anniversary
August 18            Anniversary of the 19th Amendment
August 26            National Women's Equality Day
---
The United State of Women On June 14, the White House will convene a summit on key gender equity issues to celebrate what has been achieved and how we can take action moving forward. AAUW National has invited 25 members, supporters, and students from across the country to attend the summit and represent AAUW. We will be spotlighting those attendees on Twitter soon and posting updates throughout the event on social media. Engage online at #StateofWomen and stay tuned on June 22 for a wrap up of AAUW's participation in the event.